We think it's pretty safe to assume that if you're reading this, you're a Disney theme parks fanatic.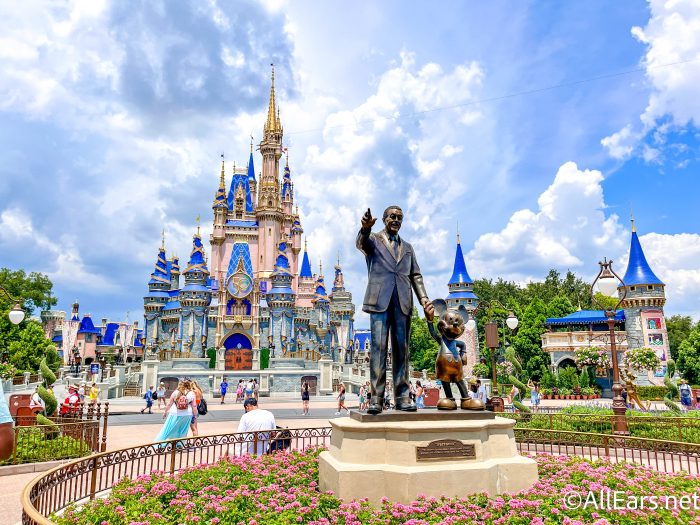 Whether you've been once or a hundred times, it's hard to beat a Disney World vacation. But sometimes, you have to venture out a bit, even if that means going to other theme parks. We reached out to our readers to see which OTHER theme park destinations are popular, and you guys had some really interesting answers!
Disneyland Resort
If you can't go to Disney World, the obvious solution seems to be to go to Disneyland Resort instead! That's what many of our readers said on Facebook. Some even thought that the OG park was best, thanks to its classic charm and just general feeling of "Disney magic."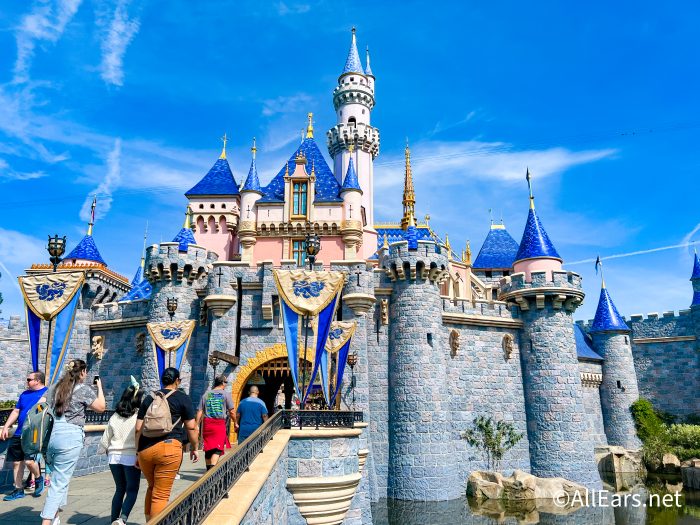 At Disneyland Resort, you'll find many of the same rides that you've seen at Disney World, but also many unique offerings. Disneyland is known for having superior theme park snacks and some pretty spectacular entertainment as well. Plus, you'll have to head out to the west coast to check out Avengers Campus — we don't have that at Disney World!
Universal Orlando
Another popular answer was right down the road from Disney World — Universal Orlando! This theme park resort is often touted as being Disney's biggest competitor, with hit franchises like Jurassic Park, Harry Potter, Despicable Me, and more.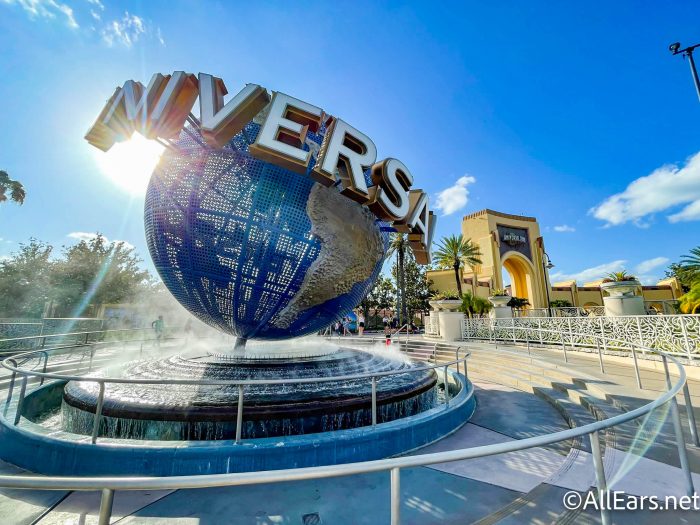 Universal is big on the thrills and it's often advertised as a great place to take teens or adults and adrenaline junkies. The Wizarding World of Harry Potter is HUGE for fans of those books and films, and with Universal's Epic Universe opening soon, we have a feeling there will be a lot more vacations planned for Universal Orlando.
Cedar Point
Venturing out of the traditional choices, let's talk about Cedar Point! This amusement park is located in Sandusky, Ohio, and is a popular destination of choice for coaster fans.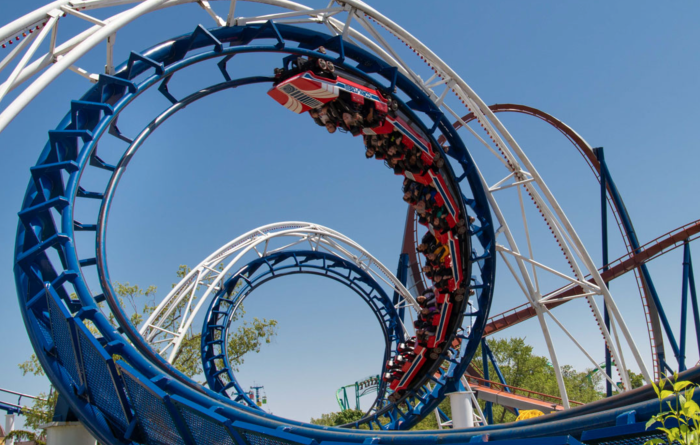 Unlike some of the bigger theme park giants, this park is only open seasonally, with full-time hours in the summer and only on weekends in the fall. It's home to 16 different coasters along with several thrill rides and has won many awards since it opened in 1870. (That's a LONG time operating!)
Dollywood
Apparently, we've got quite a few Dolly Parton fans out there, because Dollywood was also a popular answer! This park located in Pigeon Forge, Tenn., is a popular destination for our readers who like to visit the Smokey Mountains.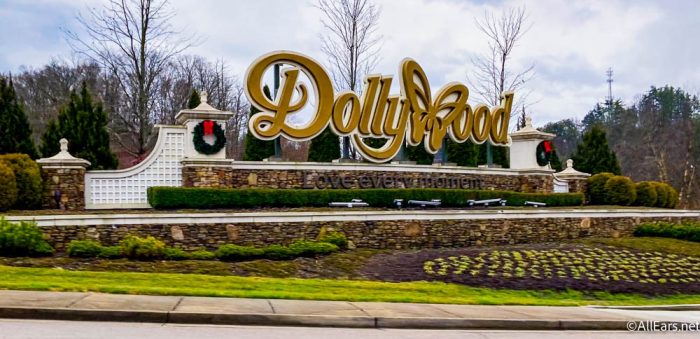 The park is home to 11 themed lands, and throughout the year, there are six different festivals that guests can attend. The Smokey Mountain Christmas event each year is particularly popular. Dollywood tends to be a great choice for families!
Silver Dollar City
For those visiting the state of Missouri, you might want to stop by Stone County and check out Silver Dollar City. This 1880s-themed experience is marketed as a family destination with seven different roller coasters, as well as a variety of experiences and family rides.
The operating season runs from March until December each year, with closures in January and February. It's a popular stop for those visiting the nearby Branson, Missouri, and many of our readers have made trips there in recent years.
Hersheypark
Calling all chocolate lovers — we've got just the theme park for you! Many of our readers shared that they liked to visit Hersheypark in Hershey, Pennsylvania. Yes, it's THAT Hershey…the chocolate people! And believe it or not, it's the largest theme park in North America that's not located in Florida or California.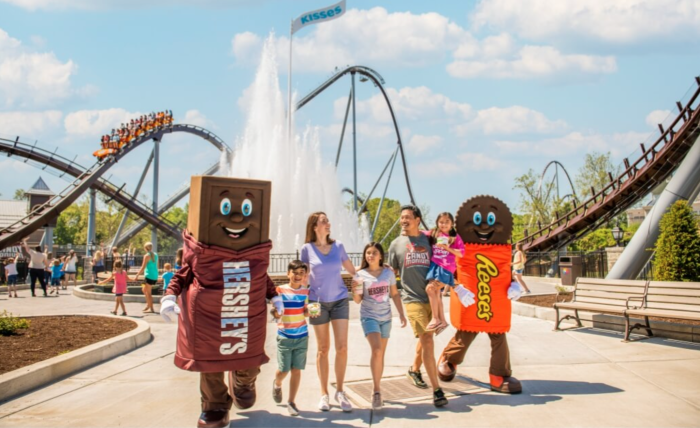 Guests can visit and experience many different rides, including several coasters. While you're there, also make sure to stop next door at Hershey's Chocolate World, a visitor's center attraction that has shops, restaurants, special experiences, and a chocolate factory-themed tour ride. It's a chocolate lover's paradise!
Busch Gardens
And finally, we have to mention Busch Gardens, another popular answer among our followers. Busch Gardens has two locations in Tampa Bay, Florida, and in Williamsburg, Virginia. The park in Florida has an African theme, with attractions and animal exhibits to match, while the one in Virginia has a European theme.
The parks are known for big, intense coasters, so they might be a great destination for thrill seekers. The Florida location is about two hours from Orlando, so you might be able to include a day trip there during your next Disney vacation.
So there you have it — the theme parks our readers are most likely to visit when they're not in Disney World! This list has some pretty fun options, and if you live nearby one of these spots or stop by on a vacation, we encourage you to share your thoughts with us!
Would You Say These Are the BEST Florida Theme Parks? — Click Here!
Join the AllEars.net Newsletter to get the free list of the 10 Best Secrets of Disney World! Click here to get started!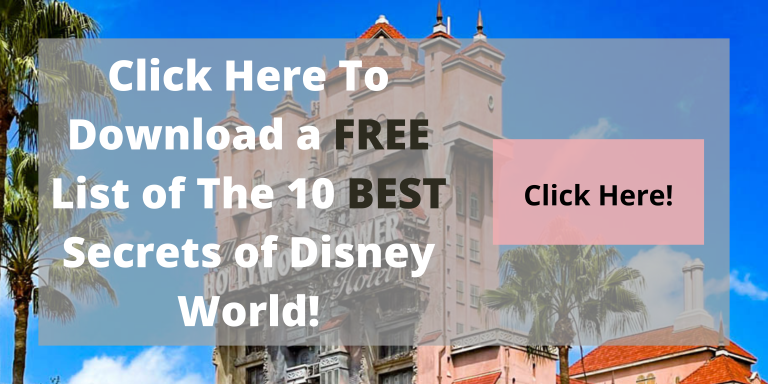 Which theme parks do you visit outside of Disney World? Tell us in the comments!